Artist profile
Where you are: Fedro Suite > Artist profile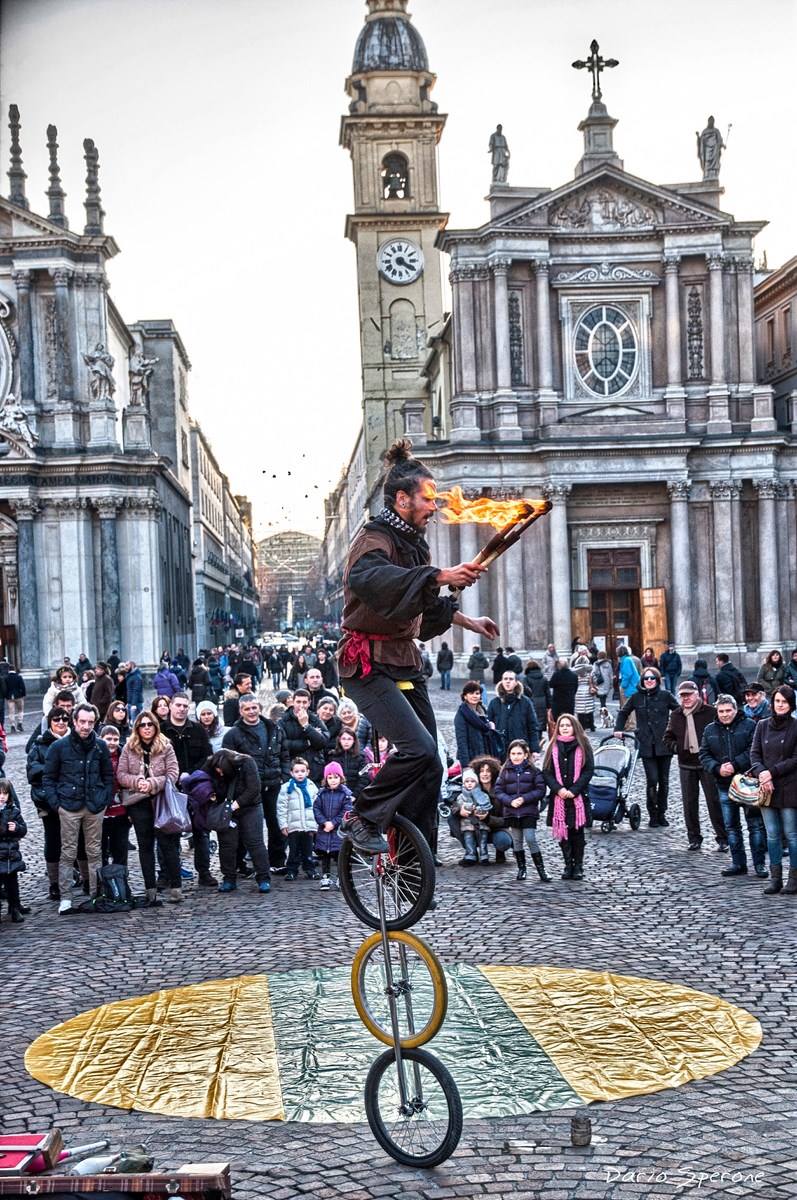 Rafael Sorryso
Registration number: 6273
Sono italo-brasiliano, ho 34anni e risiedo a Torino in Italia. Sono nato in Brasile dove ho vissuto fino alla conclusione dei miei studi in filosofia al termine dei quali mi sono transferito in Italia per frequentare la Scuola di cirko Vertigo di Grugliasco dove ho conseguito il diploma in Artista di Circo Contemporaneo. Dopo dichè, ho prosseguito i miei studi, e nel anno di 2015, mi sono diplomato nel 'Atelier di teatro fisico Phillip Radice'. Parlo portoghese, italiano, inglese, spagnolo e Tedesco.
Shows directory of the artist:
Made in Honolulu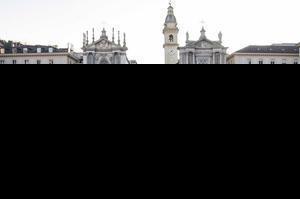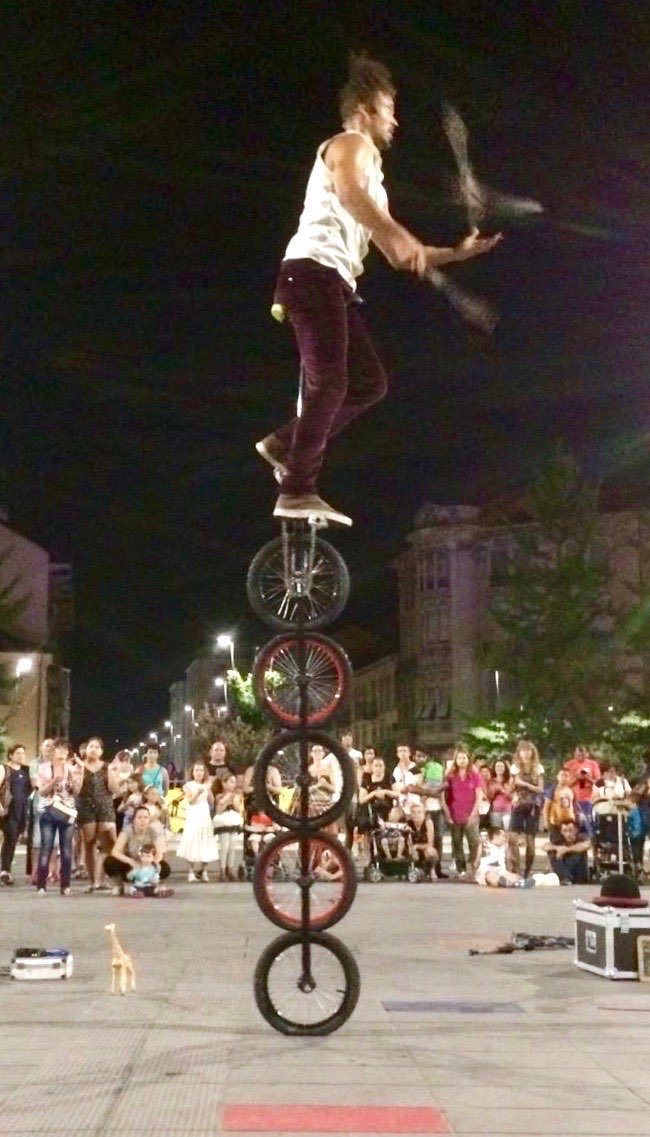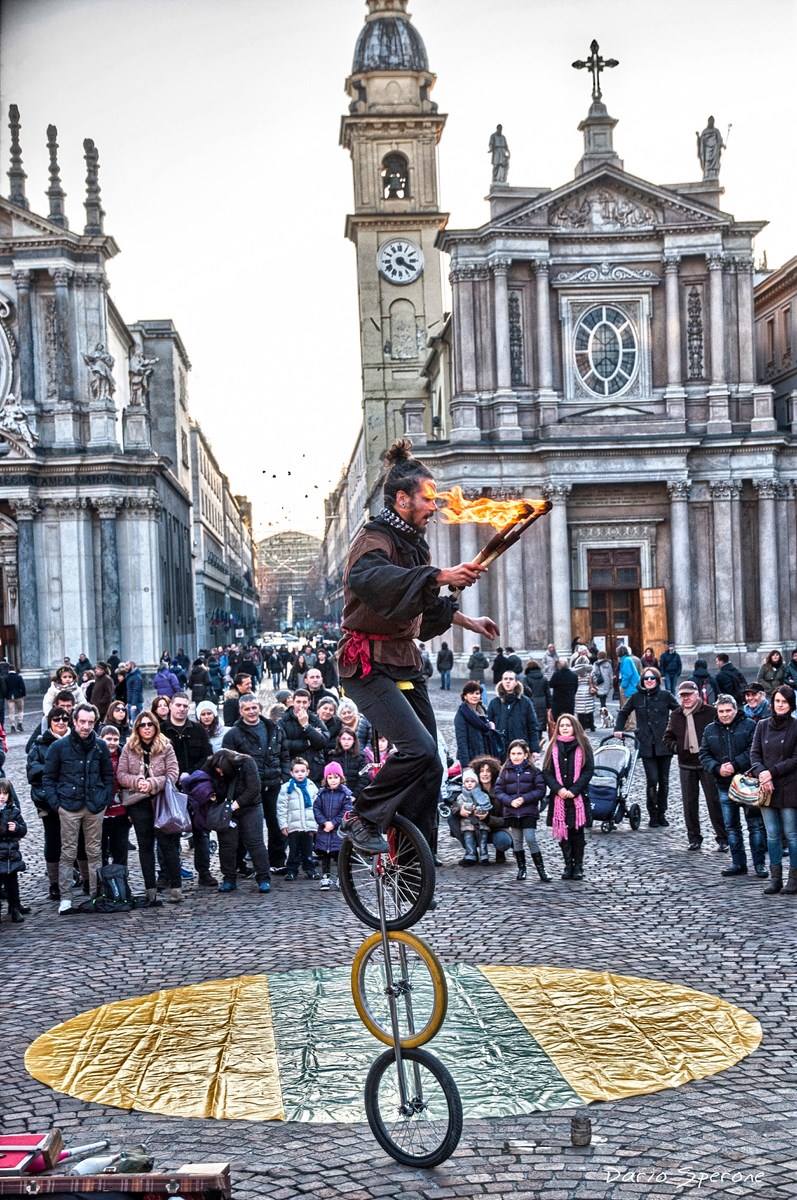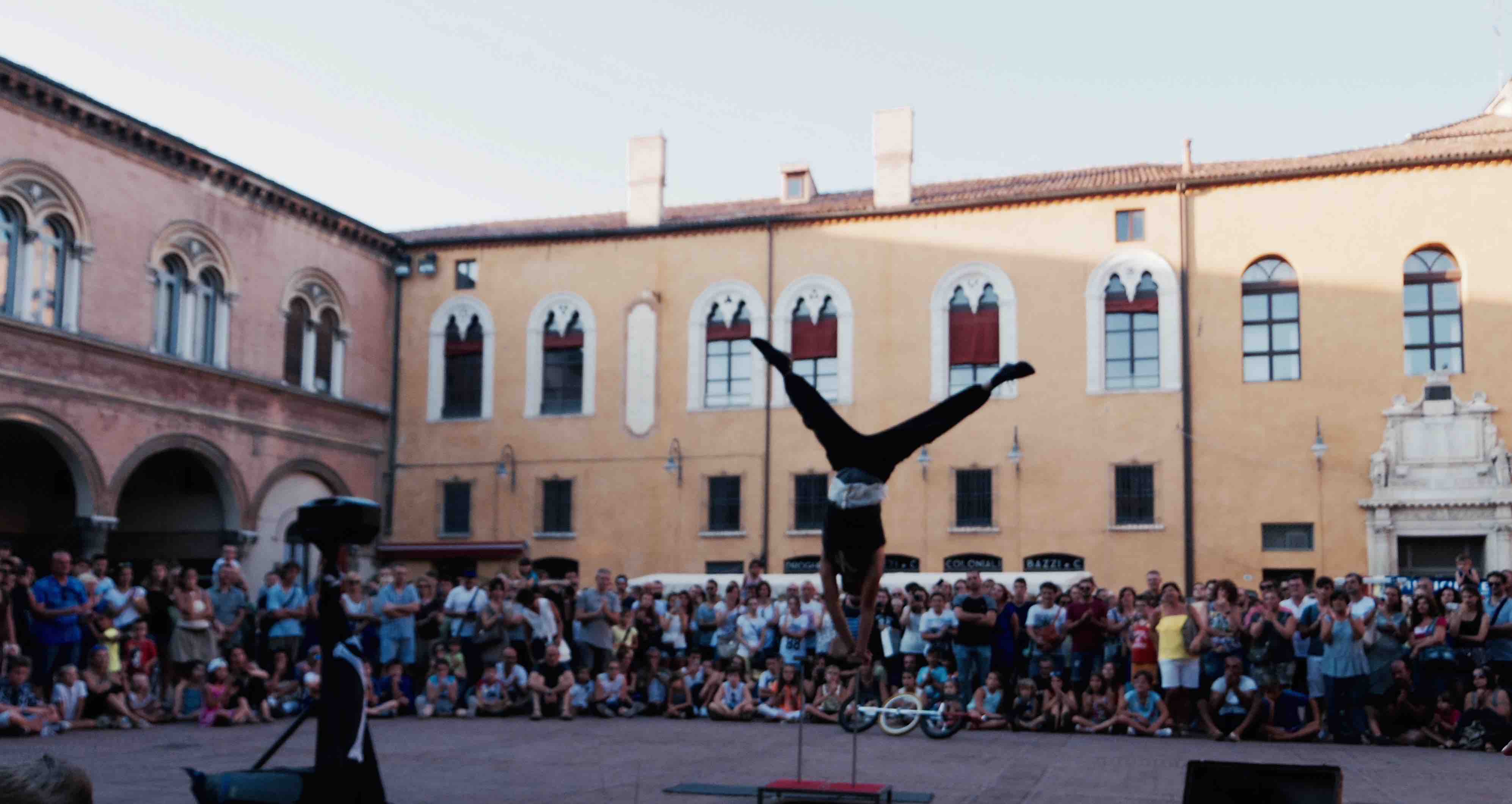 Un spettacolo comico e divertente dove l'attore in questione, Rafael Sorryso, ha un sguardo di 360 gradi, che improvvisa ed interagisce con gli spettatori sia teatralmente che musicalmente, praticamente durante tutta la sua esibizione. Con la durata di 40 minuti, ed'adatto ad un pubblicco che va dai 0 ai 99 anni. Lui sfida la gravità dall'inizio della sua performance fino alla fine , alcune volte facendo pericolosi equilibri capovolto su di un braccio solo, altre volte giocolando con i suoi vari attrezzi di giocoleria presi a sorpresa del fondo del suo baule. E poi concludendo la sua esibizione salendo sopra il suo pentaciclo (monociclo di 5 ruote), sfidando ancora la gravità con un grand finale altissimo, focoso e mozzafiato.
Type of show: Acrobatica
Type of show: Giocoleria
Type of show: Equilibrismo
Number of artists: 1 | Frames on soil: NO | Needed space: 3mq | Amplified music: Low emission
Shows scheduled in the last 30 days
Made in Honolulu
Start: June 9, 2019 - End: June 9, 2019
Location: 01 - Piazza Castello Nord
Made in Honolulu
Start: June 9, 2019 - End: June 9, 2019
Location: 02 Piazza Castello Sud
Made in Honolulu
Start: June 9, 2019 - End: June 9, 2019
Location: 02 Piazza Castello Sud
Made in Honolulu
Start: June 8, 2019 - End: June 8, 2019
Location: 02 Piazza Castello Sud
Made in Honolulu
Start: May 26, 2019 - End: May 26, 2019
Location: 01 - Piazza Castello Nord
Made in Honolulu
Start: May 26, 2019 - End: May 26, 2019
Location: 01 - Piazza Castello Nord
Made in Honolulu
Start: May 26, 2019 - End: May 26, 2019
Location: 02 Piazza Castello Sud
Made in Honolulu
Start: May 26, 2019 - End: May 26, 2019
Location: 02 Piazza Castello Sud
Made in Honolulu
Start: May 26, 2019 - End: May 26, 2019
Location: 02 Piazza Castello Sud
Made in Honolulu
Start: May 26, 2019 - End: May 26, 2019
Location: 01 - Piazza Castello Nord
Made in Honolulu
Start: May 25, 2019 - End: May 25, 2019
Location: 02 Piazza Castello Sud
Made in Honolulu
Start: May 25, 2019 - End: May 25, 2019
Location: 02 Piazza Castello Sud
Made in Honolulu
Start: May 19, 2019 - End: May 19, 2019
Location: 09 Piazza San Carlo Nord
Made in Honolulu
Start: May 19, 2019 - End: May 19, 2019
Location: 08 Via Roma III
Made in Honolulu
Start: May 12, 2019 - End: May 12, 2019
Location: 01 - Piazza Castello Nord
Made in Honolulu
Start: May 12, 2019 - End: May 12, 2019
Location: 01 - Piazza Castello Nord
Made in Honolulu
Start: May 12, 2019 - End: May 12, 2019
Location: 01 - Piazza Castello Nord
Made in Honolulu
Start: May 12, 2019 - End: May 12, 2019
Location: 01 - Piazza Castello Nord
Made in Honolulu
Start: May 11, 2019 - End: May 11, 2019
Location: 02 Piazza Castello Sud
Made in Honolulu
Start: May 5, 2019 - End: May 5, 2019
Location: 01 - Piazza Castello Nord
Made in Honolulu
Start: May 5, 2019 - End: May 5, 2019
Location: 02 Piazza Castello Sud
Made in Honolulu
Start: May 5, 2019 - End: May 5, 2019
Location: 01 - Piazza Castello Nord
Made in Honolulu
Start: May 4, 2019 - End: May 4, 2019
Location: 10 Piazza San Carlo Sud
Made in Honolulu
Start: May 1, 2019 - End: May 1, 2019
Location: 09 Piazza San Carlo Nord